ADA Signage for a Variety of Styles & Purposes
ALUMA is proud to offer NovAcryl Series Photopolymer ADA Signage which is the world leading substrate for ADA Braille and Accessible Room Identification Signage. NovAcryl has the most diverse range of substrates available and allows for unlimited design while being environmentally responsible.  Additionally, the Rowmark method is also offered as an alternative.  This method allows for engraving & reverse-engraving with greater flexibility in usable materials.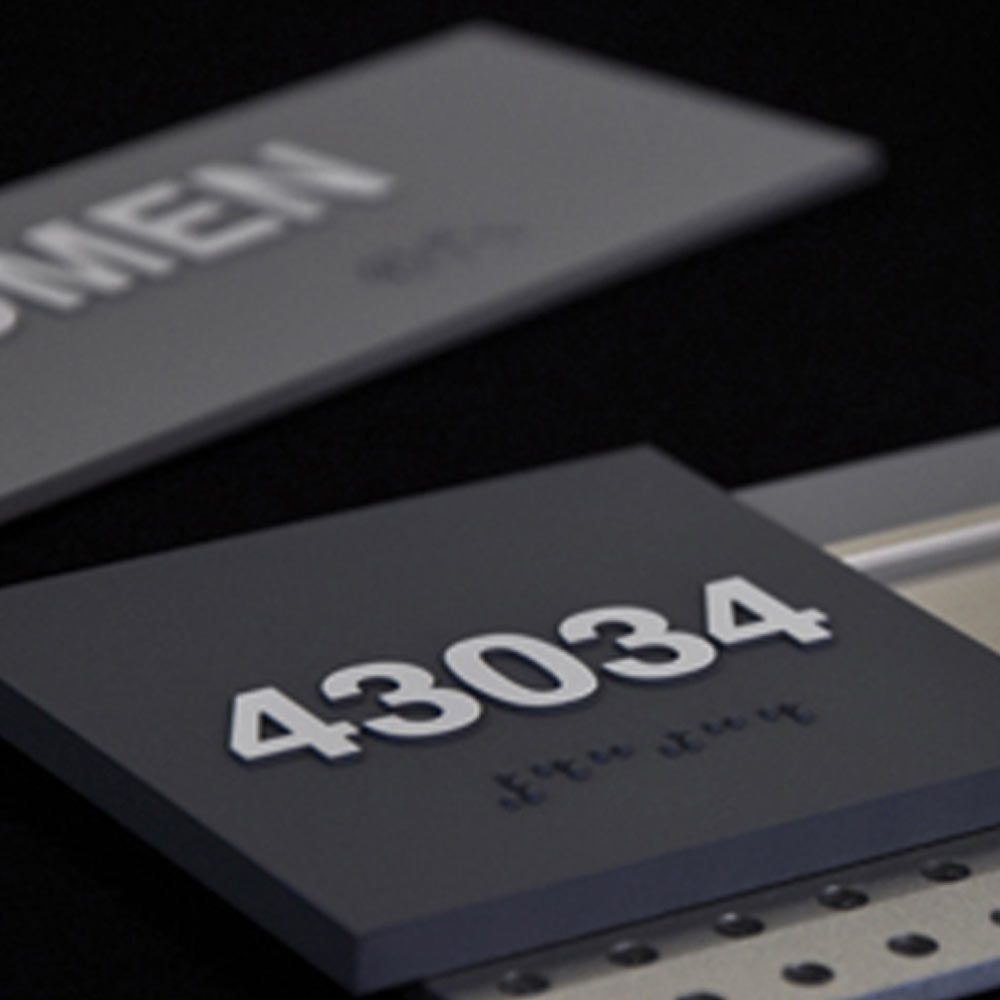 *Custom printed corporate logos and unique designs available upon request.
Create a modern ADA sign your guests will remember. Make your business more widely accessible and easier to navigate with a modern professional ADA solution. Let our specialized ADA experts work with you and your team to develop the perfect solution to fit your ADA design needs.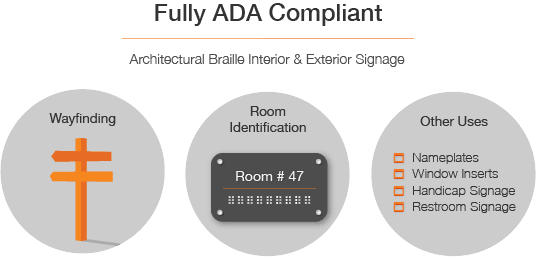 Photopolymer ADA Signage Assembly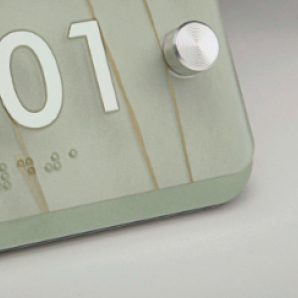 ECR SERIES
Modern Architectural
Clear photopolymer layer bonded to a patterned resin panel. Hundreds of resin patterns, textures, colors to choose from for your imagination to go wild. Green eco-friendly resins are also available. Custom-select the color, pattern, texture, interlayer and finish of your material, Nova's Varia™ series is the perfect medium for your architectural projects.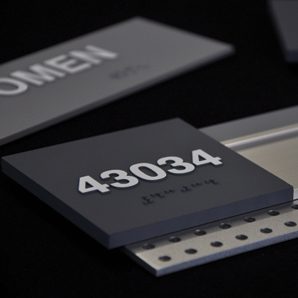 PT SERIES
Versatile Variety
PETG clear sign, moisture resistant, shatterproof, UV blocker for and extended life. There are eight different thicknesses to choose from.The photopolymer effluent is 100% biodegradable and can be disposed of into any public sewer system – the perfect sign solution for environmentally conscious customers and LEED Certified facilities. Custom painted ADA signs with raised custom colored accents using a hot stamp foil process. Choose your specific color palette.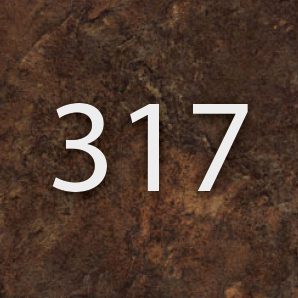 LP SERIES
Base Laminate
Choose from hundreds of patterned substrates including wood grain, granite and marble to adhere your raised tactile characters directly to the substrate. Feel the difference. What material is perfect for your design needs? Sub- strates from trusted names like Formica, Pionite and Wilsonart.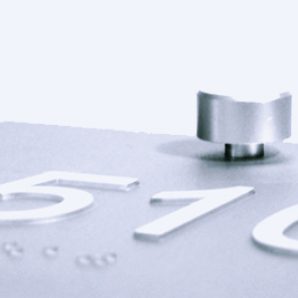 YA SERIES
Aluminum Look
Consists of the same moisture resistant nylon based photopolymer layer as found on NovAcryl. Clear adhesive layer gives a brushed aluminum face appearance.
EX SERIES
Exterior Grade
Synthetic rubber monomer rated for UV protection. Zero percent swell rate in any weather condition or temperature. Material is compatible with any exterior grade paint. No additional treatment is required.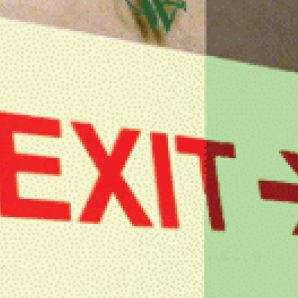 PERMAGLOW
Safety Glow
The perfect solution tailored to egress safety concepts or dimly lit areas. This material absorbs light during the day and provides photo-luminescent emergency guidance during power outages and at night. It's UL1994 listed and 22.5 times brighter than Standard Glow. Ideal for stairwells and exits, clearly identifies fire extinguishers and emergency aids. Illuminates fire escapes and evacuation routes with no electrical power needed.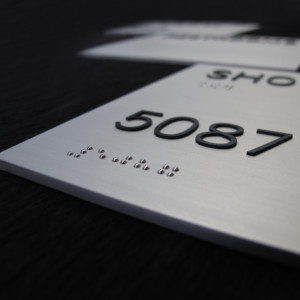 Rowmark
Raster & Engraving
Rowmark allows for the use of many different substrates due to its flexible method.  This method simplifies and expands the capabilities of what can be designed and accomplished through the quick engraving & reverse-engraving functionality.  Lastly, the sophisticated raster process places physical beads into the sign to form Braille lettering.
No products were found matching your selection.