Art Frames
Slick Modern Brushed Metal Designs
The Futura brushed silver metal modern art framing product line. Quick easy image mounting and on-site image changeability are a few features of ALUMA's high-tech Futura brushed metal art framing line.
Easy assembly & on-site image changes.
All the standard print sizes readily available.
Beautifully grained brushed metal design.
Create unique multi-frame designs.
The Futura brushed metal art framing system is comprised of:
A Brushed Aluminum composite panel with a solid polymer center which is covered by a beautifully finished frame grade acrylic front.
High quality brushed aluminum architectural hardware.
2 Unique mounting options available.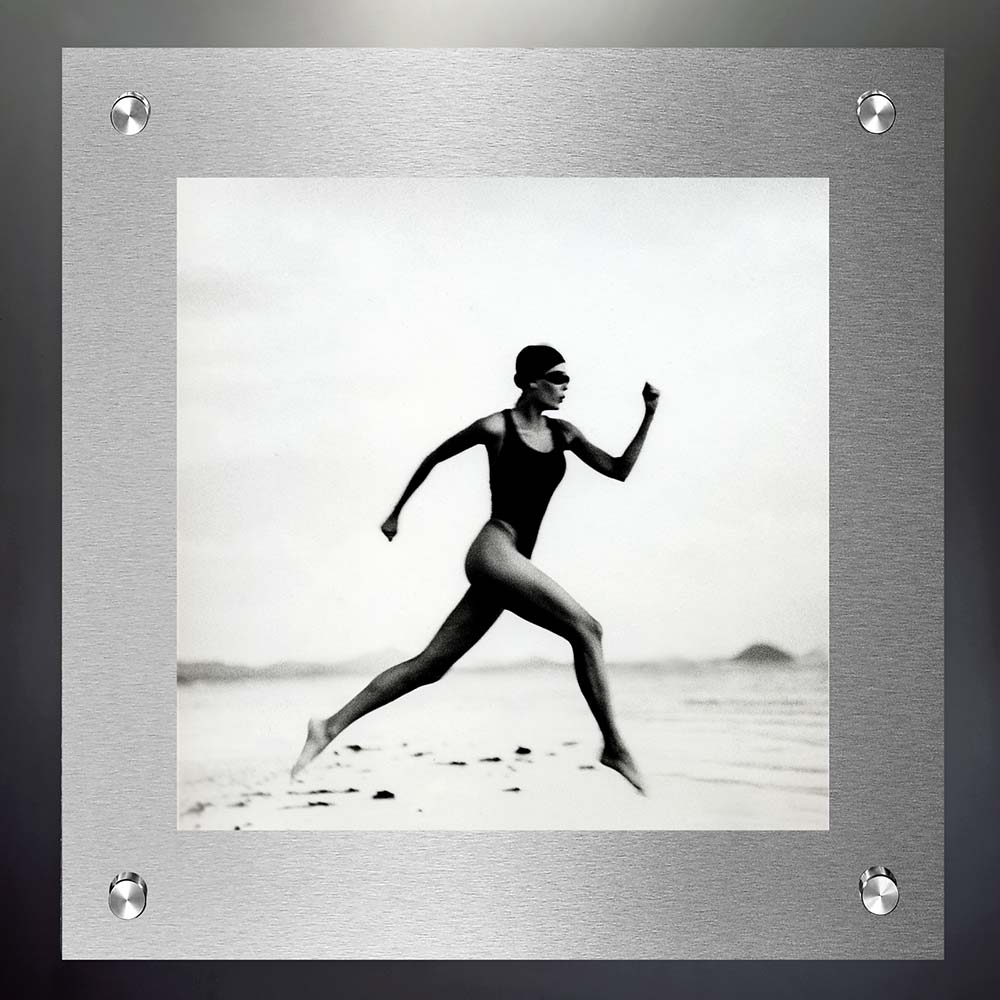 Futura frame pictured on black background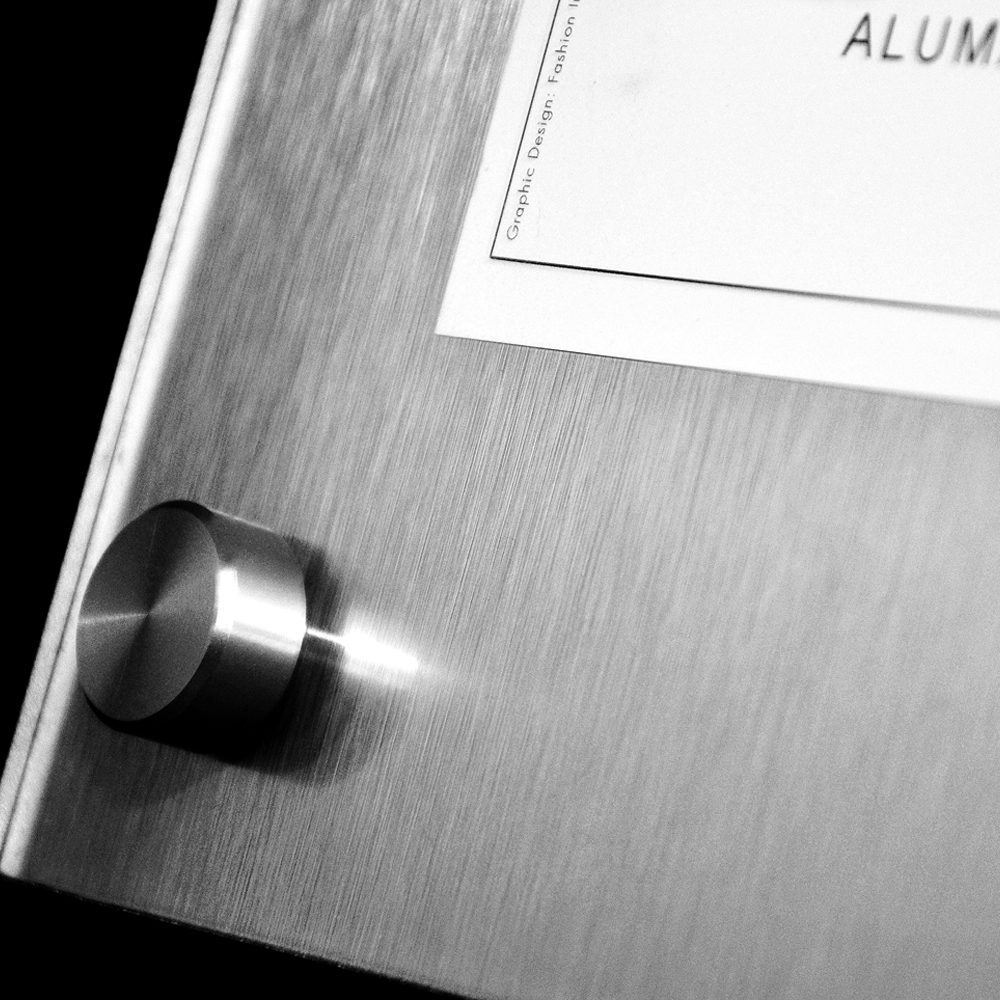 1
Choose Your Mounting Option
Click here for more information about mounting options
Quick-Mount or Stand-Off
Quick-Mount Bracket
Unique acrylic french cleat system which floats the Vetro modern acrylic picture frame off the wall by 1/2"
Less damage to walls than the traditional stand-off barrel system
Quickly remove entire frame at once for easy on-site image changes
Traditional Stand-Off Hardware
Brushed metal back barrels secure frame 1" off the wall
Great modern look, slightly harder to mount than the Quick-Mount Bracket
Satin or Platinum Polished
Satin Finished Edges
Saw blade marks are removed leaving modern clean satin edges
Perfect for those on a tighter budget, who still require a quality product and the finest attention to detail
Standard Frames have Satin finished edges
Platinum Perfection Hand Polished edges
*Up-grade to our beautiful platinum hand polished edges , which are available on all of our acrylic products.*
Commercial clients contact ALUMA for great large volume project discounts. Our full service graphics and printing department can help you with all your project's logistics.
Contemporary Image Display Solutions
ALUMA designs has consistently and continuously provided the highest quality contemporary art framing and design services to our clients since 2003. Our in-house art/design team collectively represents 45 years of art, design and fabrication experience. We specialize in successfully delivering high-tech contemporary art framing and image display solutions to the commercial, healthcare and hospitality markets.
Our successful track record is built upon a combination of diligence, flexibility, and process, all of which provide a thorough understanding of our client's needs. Our patented line of contemporary picture frames, coupled with traditional products, art consulting, printing services and competitive rates, combine to make ALUMA designs the right choice for your art/design needs.