Modern Picture Frames Taken To A Whole New Level
ALUMA's flagship product is the patented architek art framing system based on a main structure of perforated high-grade aluminum combined with other contemporary materials and hardware. This art framing system presents a versatile way of framing any media to be displayed.
Easy assembly & onsite image changes.
Security mounting brackets included.
Create unique multi-frame designs.
9 sizes, you can frame almost anything.
ALUMA Designs' modern picture frames will complement and differentiate the walls of any modern home or office. Our ready made modern picture frames are pieces of art themselves. These unique contemporary picture frames are constructed of high-grade perforated aluminum and present a versatile way of framing art and pictures. Our modern frame system allows for pictures to easily be interchanged without any hassle. Although contemporary in design these modern art picture frames are designed to compliment the hospitality, corporate, commercial, and residential environments. Let us help you with your modern and contemporary art framing needs.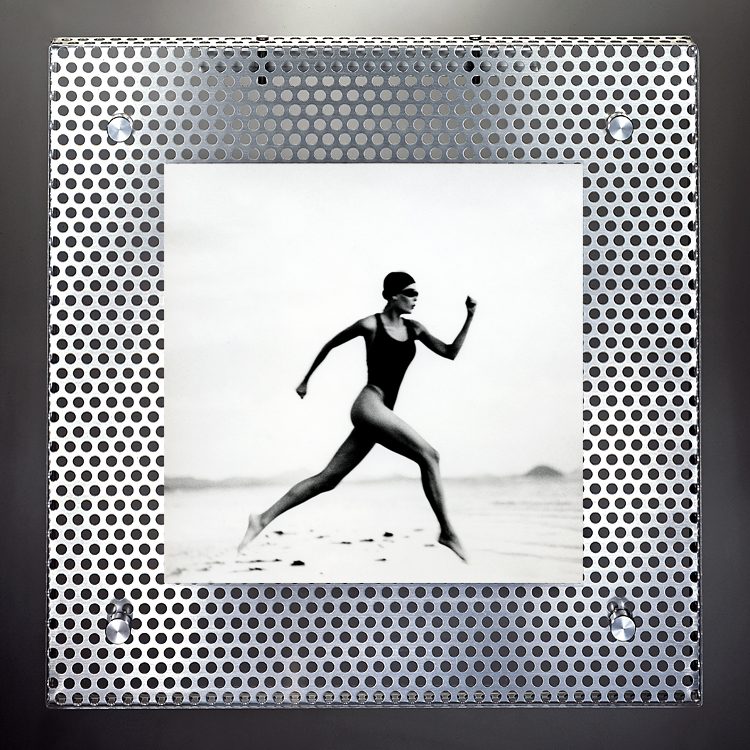 Architek frame pictured on black background
Create Unique Multi-Panel Modern Art Framing Designs.
Using our patented Architek Modern Art Framing System you can easily design and build a high impact Multi-Panel Art Framing System to meet all of your artistic or corporate design needs.
Frame single or multiple images to create dynamic art designs.
Completely changeable system, create new art designs as needed
Using 9 standard sizes, create limitless Multi-Panel art designs.
Affordable Multi-Panel design services and consulting available.
Turn-Key Multi-Panel Design Services Available.
Using your digital files, ALUMA can print and build an affordable Multi-Panel Modern Art Framing System that will rock any wall.
Contact ALUMA to find out how we can help you design your contemporary multi-panel picture framing system and all the unique designs possible.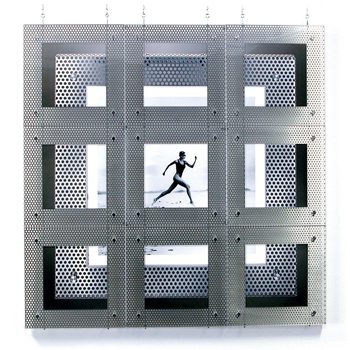 Our Patented Z-Mini Modern Picture Frame Will Make Any Image Pop!
Just remove the front acrylic face by means of the front fasteners and you're ready to frame anything up to a 6×8 image.
10″ x 12″ (frames up to a 6″ x 8″ image)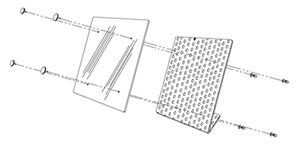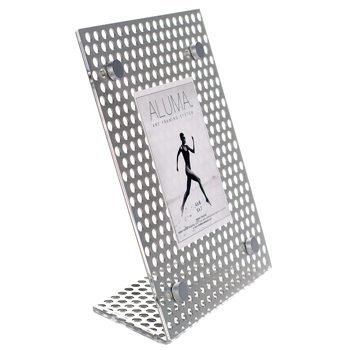 Modern Art Frames, Multi-Panel Art Systems, Architectural Panel Kits, Modular Workspace Solutions
Use our patented architek modern picture frame system as a stand-alone modern picture frame or combine multiple modern picture frames to create unique multi-panel systems and/or modern architectural walls. These unique contemporary picture frames and architectural products are constructed of high-grade perforated aluminum and present a versatile way of framing art, pictures and flat panel TV's. Aluma designs offers a turnkey service in that we can design, print, build, frame, and ship our modern image display products directly to you or your clients with simple easy to understand installation instructions.