Art Frames
Custom Acrylic Modern Art Frames
ALUMA's VETRO line of modern acrylic picture frames are hand-made and can be custom fabricated to your exact specifications. Quick image changes and secure level mounting are a few features of our Vetro line of modern acrylic picture frames. Choose from our Standard line of Vetro frames or design your own custom Vetro frame in our online configurator.
Our Vetro modern acrylic wall frames use beautifully finished acrylic panels to create a modern display solution for displaying your latest project pictures, art, motivational posters, interior signage, recognition walls, awards, or diplomas. The Vetro Modern Acrylic Wall Frame is the ultimate and best stand-off image display system for commercial environments or residential living spaces (unpack this more later). Made to order right here is the US, our Vetro modern acrylic wall frames stands out from the pack. Quality architectural stand-off hardware and close attention to detail make the Aluma Vetro picture frame your smartest choice for displaying images, graphics and or Interior signage. Our Architectural hardware is available in 7/8"and 5/8" round sizes to fit your exact design needs. The turnkey design allows for simple installation while keeping consistent with an eloquent high end modern gallery style. Aluma's exclusive Quick-Mount version of our Vetro Acrylic Wall Frame allows for even easier image changes as the entire frame can be quickly removed from the quick-mount wall bracket for inserting new images and graphics. Aluma has a great assortment of standard sizes and can assist you with custom fabricated display systems if your project is more complex or requires that special size. Aluma's myriad of high-end display solutions, printing and excellent customer service will make your project a reality. Whether you go with our traditional Stand-Off or Quick-Mount version of the Vetro modern acrylic wall frame you will be glad you chose to go with the best in modern display solutions. Give our designers a call and let us show you how we can make your space speak to your level of excellence.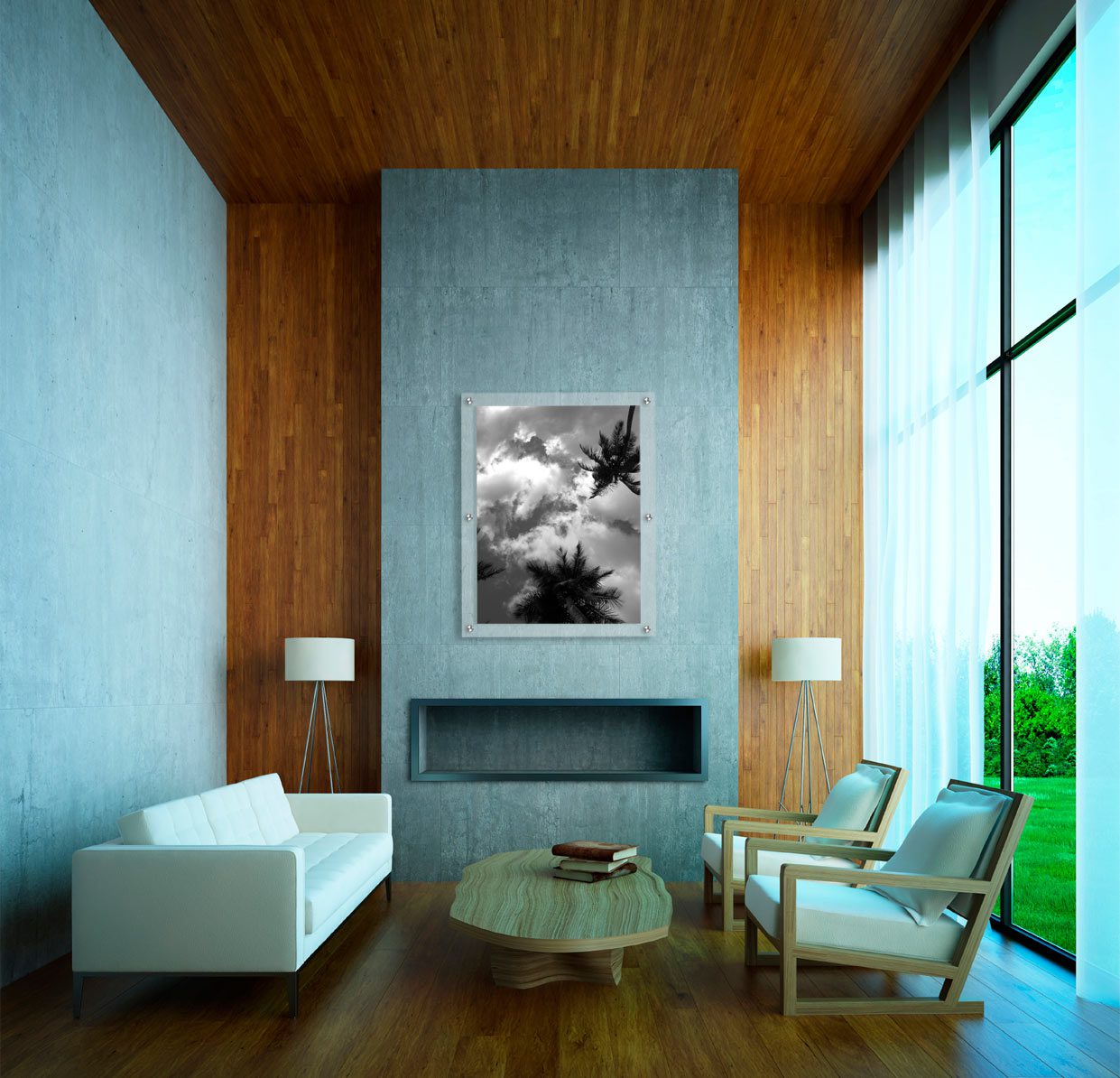 1
Choose Your Mounting Option
Click here for more information about mounting options
Quick-Mount or Stand-Off
Quick-Mount Bracket
Unique acrylic french cleat system which floats the Vetro modern acrylic picture frame off the wall by 1/2"
Less damage to walls than the traditional stand-off barrel system
Quickly remove entire frame at once for easy on-site image changes
Traditional Stand-Off Hardware
Brushed metal back barrels secure frame 1" off the wall
Perfect for displaying vellum or transparent images where you would see the back bracket if it were a quick-mount system
Satin or Platinum Polished
Satin Finished Edges
Saw blade marks are removed leaving modern clean satin edges
Perfect for those on a tighter budget, who still require a quality product and the finest attention to detail
Standard Frames have Satin finished edges
Platinum Perfection Hand Polished edges
*Up-grade to our beautiful platinum hand polished edges , which are available on all of our acrylic products.*
PERFECT FOR COMMERCIAL ENVIRONMENTS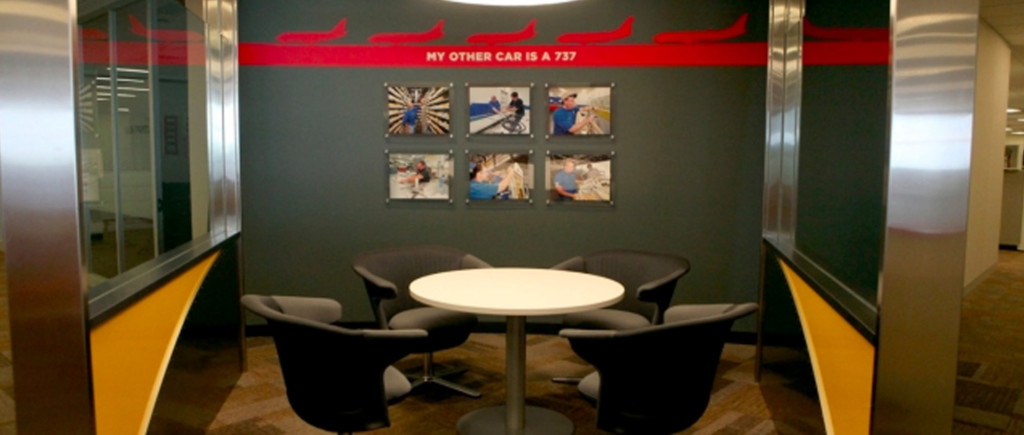 For commercial environments and businesses of all sizes, Aluma's display systems can be customized for any size interior sign, document or compliance poster. Vetro acrylic wall frames create a modern high-end look for your business from the sleek plexiglass display to the industrial stand-off hardware and an efficient quick-mount solution only offered by Aluma Designs. Inspire your employees as well as your current and future customers by putting your brand, key values, vision statements or compliance policies on display.  Featuring quality 1/4″ plexiglass, these bespoke frames are perfect for commercial environments.
Contact ALUMA for a discounted quote on large volume projects
Our full service graphics & printing department can help you with all your project's logistics.
Custom Hand Made Acrylic Picture Frames
Custom made modern acrylic picture frames fabricated to your exact specifications. Quick image changes and secure level mounting are a few features of our Vetro line of modern acrylic picture frames. We use only the highest quality frame grade acrylic and aluminum architectural hardware. Select your size, mounting option, edge finish and we build them to order just for you its that easy. Contact ALUMA if you require our signature printing & mounting service. Upload all your files to our secure FTP site and leave the rest to us, everything arrives ready for quick & easy hanging.